Cotton Mills of Attleboro
Th, Fri: 10AM-4PM, Sat: 10AM-2PM
What Will You See at the Exhibit?
Our textile industry exhibit showcases many rare historical photos. You'll see snapshots of major mill companies from Attleboro's past, as well as photos of the weaving process and looms that were used in the 19th century. There is also information on mill workers—many of whom were young women who dealt with low wages and long hours. Several looms from the past, including sales models and life-sized looms, can be found throughout the exhibit.
Before the Jewelry Industry, There Were Mills and Looms
Why Cotton Was a Major Economic Force for Attleboro in the 19th Century.
Welcome to the Textiles Industry Exhibit at the Attleboro Area Industrial Museum. While Attleboro is well known for its jewelry production, textiles were the major manufacturing industry through the early part of the 19th century.
Attleboro's first mill was built in 1811 on Mechanic Street. Most of the earliest mills were small and could be driven by the relatively shallow and narrow streams located in the area. Despite this limitation, the textile industry grew—bolstered, in part, by trade disruptions with Great Britain.
At its height, Attleboro had eight mills: Dodge Mill, Mechanics Mills, Farmers Mills, Attleboro Falls Mill, Hebron Mill, Briggs Mill, Blackington Mill, and Lane Mill. Secondary industries such as shuttle making and machinery also saw significant growth. The Blackinton Inn, for example, was once a shuttle shop.
Even so, most of the mills in Attleboro closed by the late 1820s. A couple, like Mechanics Mills, lived on far into the 19th century and finally were taken over by the burgeoning jewelry industry. Others, such as the Dodgeville Mill, even survived into our own period. You can find some of the old mill buildings still standing today—sometimes renovated to become apartment complexes or other forms of residential housing.
The textile industry started with the handloom, which went back thousands of years. These were replaced by the power-driven loom of the 1800s, as part of the industrial revolution. Power-driven looms wove cotton threads into cotton cloth. "Flying shuttles" were rapidly driven back and forth as the looms operated. This created a deafening sound in the weaving area.
Many of the workers in the early cotton mills were young girls and women. Most were between the ages of 16 and 25, but some mill girls were as young as 10. They worked from five in the morning until seven at night—receiving a half hour off for breakfast and for dinner. Their pay? About two dollars per week. Still, these jobs did allow women to become financial contributors to family incomes.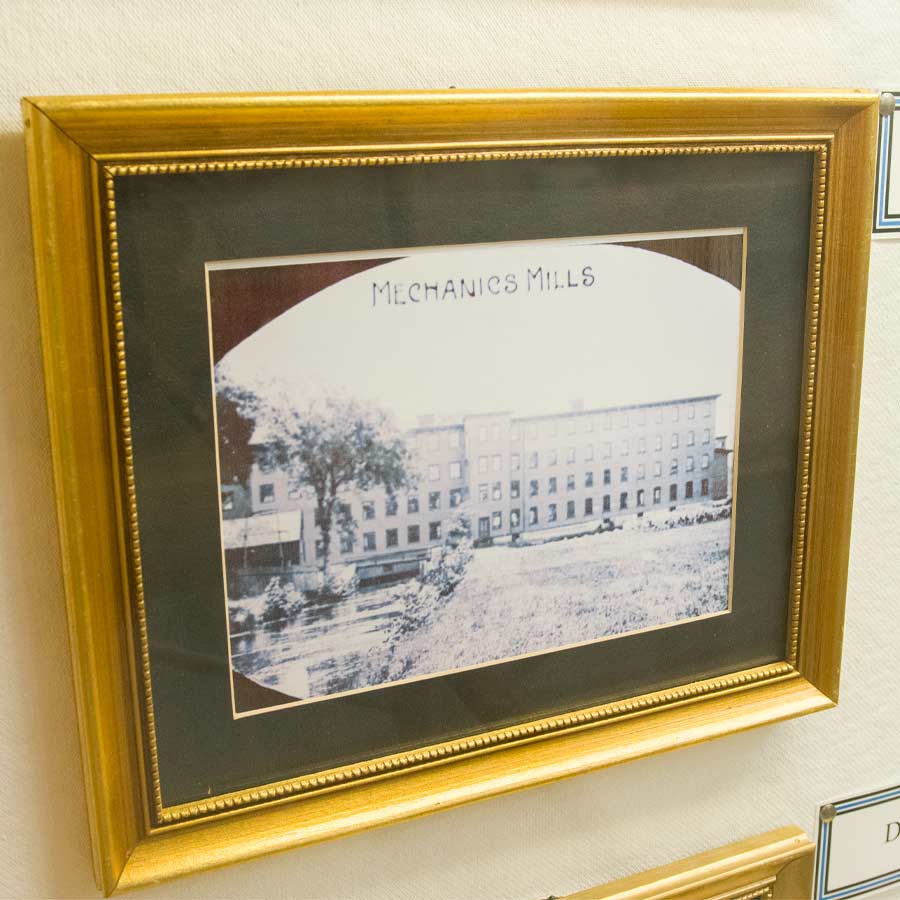 Did you know? Many mill buildings from Attleboro's history are still standing today. Mechanics Mills, for instance, is now an apartment complex.
We'd love to hear your story about Balfour, whether it's a family anecdote, possession, or something else. Please let us know if we can tell your story online or in the museum.