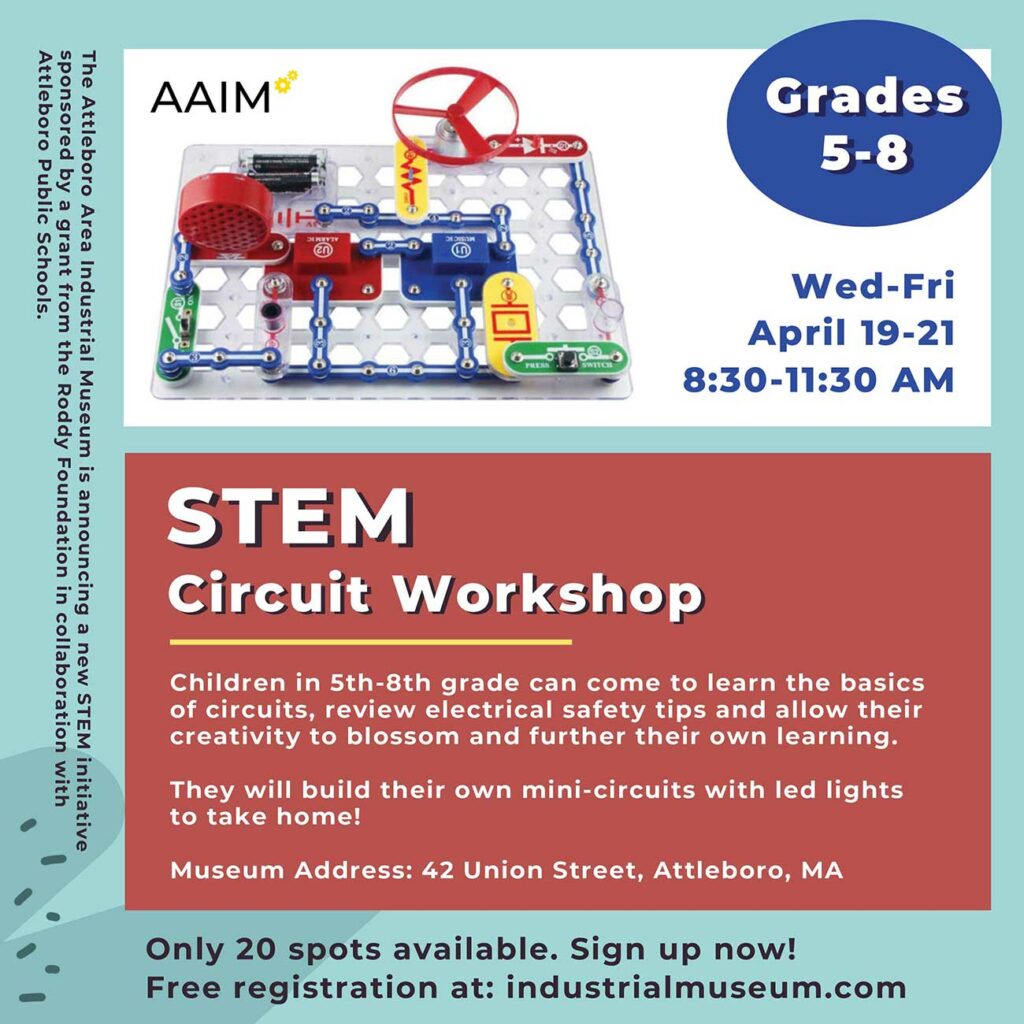 The objective for STEM workshops is to enhance engineering, robotics and manufacturing education at the museum.
Circuit-Based STEM Workshop
Questions? Email us at director@industrialmuseum.com or call us at (508) 222-3918.
Dates: April 19-21, 8:30-11:30AM.
Free Admission: Registration Required. Limited to 20 Students. Workshop is for 5th-8th Graders.
Registration is free. Donations are always welcomed.
Children can come to learn the basics of circuits, review electrical safety tips and allow their creativity to blossom and further their own learning.
Through a fun and interactive workshop children get to explore the world of circuits using snap-on circuit kits. They will be able to connect their understanding of circuits with a tour of the Attleboro Industrial Museum.
Children can test their knowledge through fun Kahoot quizzes, and obtain a certificate of completion showcasing their hard work. With their new knowledge of circuits, children can build their own mini-circuits with led lights to take home!
The Attleboro Area Industrial Museum is announcing a new STEM initiative sponsored by a grant from the Roddy Foundation in collaboration with Attleboro Public Schools.
Location:
Attleboro Area Industrial Museum 42 Union St # 2 – Attleboro, MA 20703
You can call the museum with questions at 508-222-3918 or email at director@industrialmuseum.com
Register for Circuit-Based STEM Workshop
Note: Registration is required but admission is free. Registration is limited to the first 20 students who sign up.