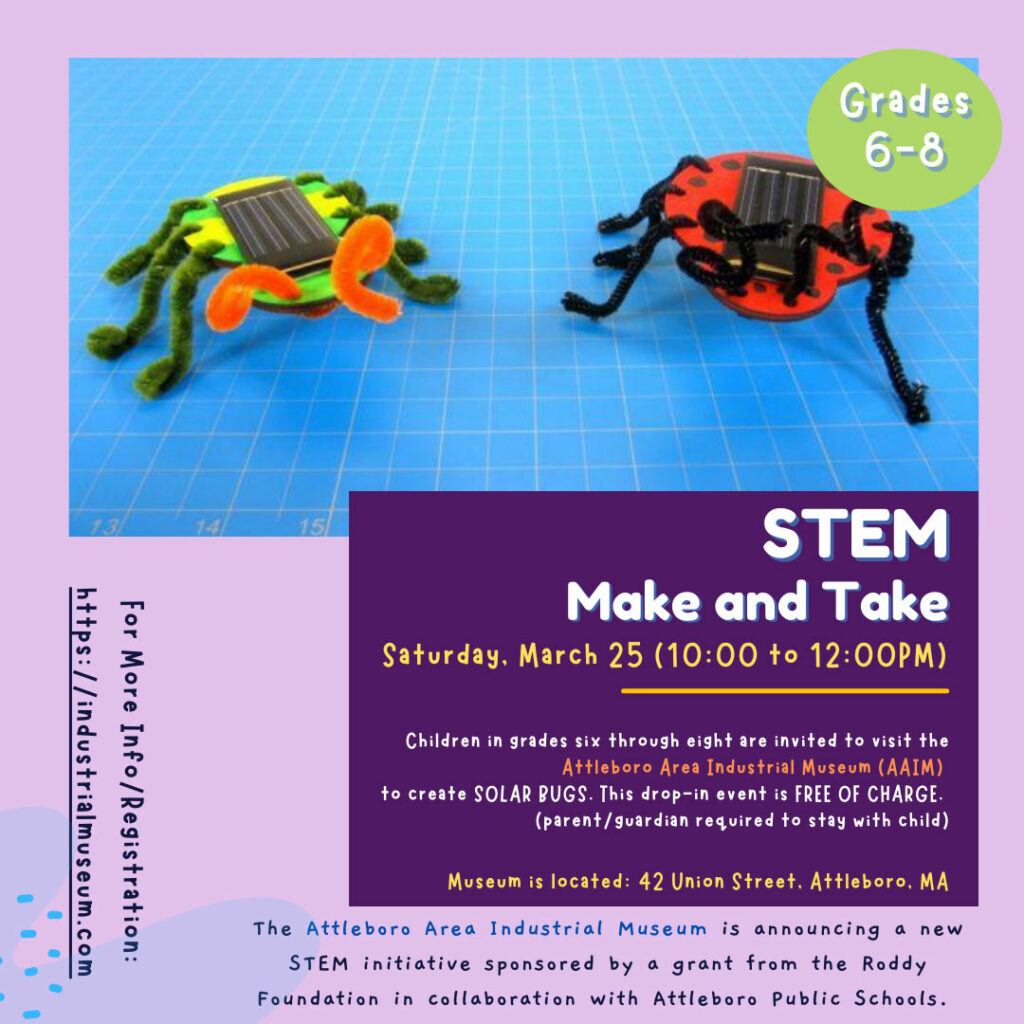 The objective for STEM workshops is to enhance engineering, robotics and manufacturing education at the museum.
Free Solar Bugs STEM Make and Take Workshop for 6th-8th Graders. Drop-ins Welcome!
Questions? Email us at director@industrialmuseum.com or call us at (508) 222-3918.
Date: Saturday, March 25th from 10AM-12PM.
Cost: Free Admission
Admission is free. Donations are always welcomed.
Children in grades six through eight are invited to visit the Attleboro Area Industrial Museum (AAIM) to create SOLAR BUGS.
This drop-in event is FREE OF CHARGE. (Parent/guardian is required to stay with child.)
The Attleboro Area Industrial Museum is announcing a new STEM initiative sponsored by a grant from the Roddy Foundation in collaboration with Attleboro Public Schools.
Location:
Attleboro Area Industrial Museum 42 Union St # 2 – Attleboro, MA 20703
You can call the museum with questions at 508-222-3918 or email at director@industrialmuseum.com
Register for Solar Bugs Make and Take
Note: Registration is not required and drop-ins are welcome!