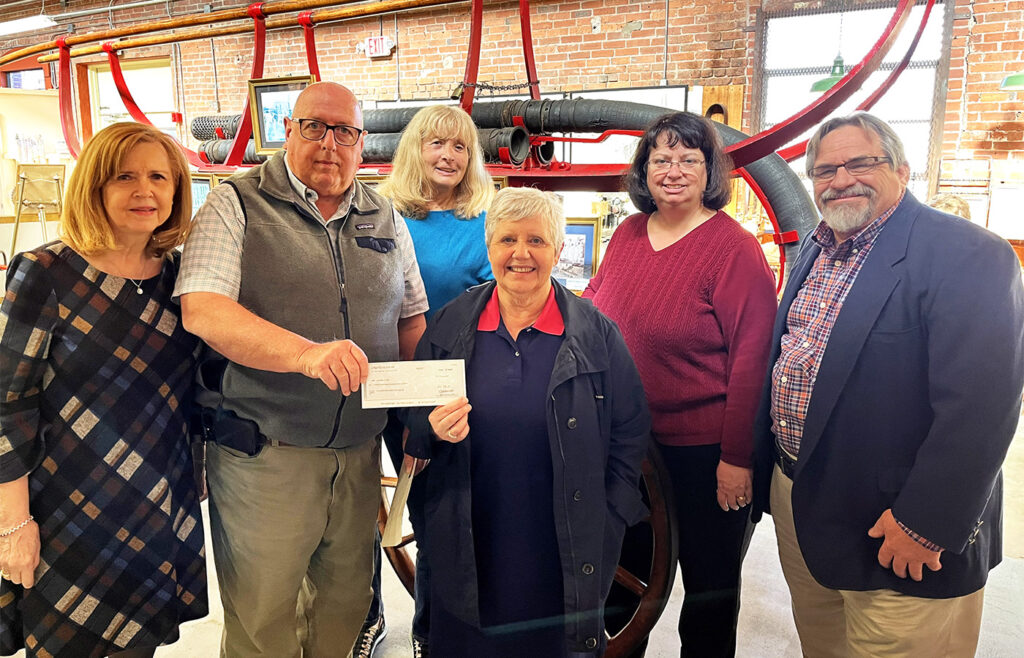 Pictured below accepting the award from left to right: Board Members Nancy Young, George Howarth, and Joan Pilkington-Smyth. Fred M. Roddy Foundation president, Elizabeth McIntyre. Board Member Rose Larson and Museum Director Carleton Legg.
Fred M. Roddy Foundation funds new STEM program at the Attleboro Area Industrial Museum
Contact: Carleton Legg, Director
Phone: 508-222-3918 Email: info@industrialmuseum.com
The Attleboro Area Industrial Museum is pleased to announce a major grant award of $30,000 from the Fred M. Roddy Foundation to fund a pilot STEM program at the Museum.

The award funds a part-time STEM facilitator, supplies, and infrastructure upgrades to the Henry and Rhea Pelletier/ Jacqueline Stack meeting and gallery space for more community-based programs like the STEM pilot. The Attleboro Area Industrial Museum will collaborate with the Attleboro Public Schools with a focus on this pilot program aimed at middle school students and families.

Roddy Foundations applicants are by invitation only.
________________
The Attleboro Area Industrial Museum was conceived in 1975 as part of Attleboro's Bicentennial celebration. The idea of creating an industrial museum for the area had been in discussions since the 1920s. The idea took root with the gifting of the building at 42 Union Street, the original site of the Attleboro Refining Company and located in the heart of the jewelry manufacturing in the city.