The Attleboro Sculptor Behind G.I. Joe
Philip Kraczkowski & Hasbro's First Action Figure
Total number G.I. Joe action figures ever sold
Portion of Hasbro's revenue that came from G.I. Joe in the toy's first 2 years
The number of days it took Philip Kraczkowski to sculpt G.I. Joe's head
Amount paid to Philip Kraczkowski for sculpting G.I. Joe's head
Height of 1964 G.I. Joe toy
G.I. Joe inducted into Toy Hall of Fame
What led to the creation of the G.I. Joe?
Mattel launched its infamous 'Barbie' doll in 1959. It was an instant and huge hit, with more than 300,000 dolls sold in its first year. Other toy companies, including Rhode Island's Hasbro, were looking to match Barbie's success.
In 1962, inventor Stan Weston pitched Hasbro a possible solution: a military action figure for boys. Don Levine, Hasbro's head of research and development, created detailed models of what would later become G.I. Joe. This was enough to convince the Hasbro's CEO to move forward with the project.
Hasbro told inventor Stan Weston he could have $50,000 and 1% of G.I. Joe's royalties, or $100,000. Weston chose to take home $100,000.
One thing was made clear. G.I. Joe toys could not be called 'dolls.' Allegedly, Hasbro would not sell its men of action (a.k.a. action figures) to any retailer who did not agree to their updated verbiage.
"After painstakingly making each part of his body, the Hasbro company went out for his head. The head had to represent all branches of the armed services."
G.I. Joe: The Complete Story of America's Favorite Man of Action – 1998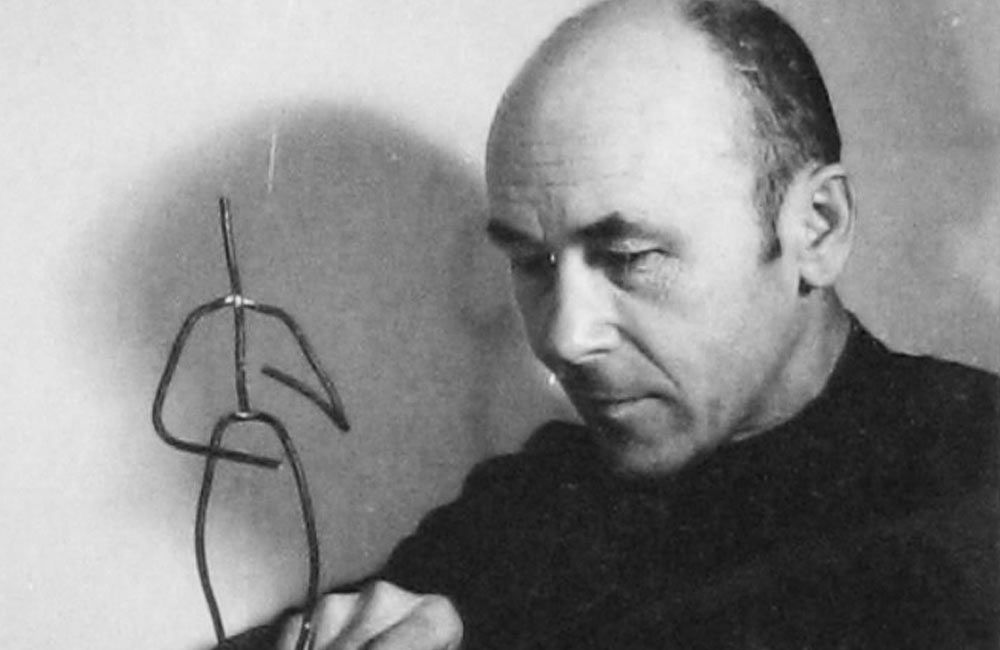 Philip Kraczkowski working on a small sculpture.
Sculpting G.I. Joe's Head in Just 10 Days
Attleboro's Philip Kraczkowski sculpted busts, medallions, and more for a pope and two presidents—but he had no previous experience in the toy business.
Despite being an immensely successful sculptor, Attleboro's own Philip Kraczkowski never let it go to his head. A free-wheeling motorcycle rider, Kraczkowski lived on a small dairy farm on Lindsey Street all his life. After graduating from Attleboro High School, he attended the Rhode Island School of Design. Unfortunately, a family illness forced him to drop out early.
"You don't need a diploma for this work. The talent is either there or it isn't." – Philip Kraczkowski
For Kraczkowski, the talent was clearly there. He made busts and medallions for popes, presidents, and famous figures like Lowell Thomas, George Gershwin and J. Edgar Hoover. Ladybird Johnson, wife of president Lyndon Johnson, even had Kraczkowski create sculptures for her husband's birthday one year.
Hasbro, meanwhile, was in need of a sculpted head for its new man of action. They also needed the work done fast so that they could start production of the figure. Thinking Kraczkowski could be the man for the job, Hasbro's brass visited his Lindsey Street dairy farm.
"The head had to fit a certain doll; I said okay. They did not tell me it was going to be GI, which didn't matter." – Philip Kraczkowski
Hasbro left shocked. Kraczkowski told them he could have the head done in just 10 days. The company later told him that the head and face were "perfect" and the action figure continued towards full-scale production.
There was one big alteration to Kraczkowski's design: A scar was added to G.I. Joe's face. This was done to reduce the chances that cheap knock-off figures would gain a foothold. (After all, if it didn't have the iconic scar, you didn't own a real G.I. Joe.)
How much was Kraczkowski paid to sculpt G.I. Joe's head?
Believe it or not, Kraczkowski was paid just $600 for the work—worth about $5,700 today. If only he had asked for a percentage of the profit instead!
Kraczkowski, though, called the amount he was paid "pretty good money."
What did G.I. Joe's head look like?
It was said that the 1964 G.I. Joe head resembles John F. Kennedy. Kraczkowski said this may have happened "subconsciously" because he had done the Kennedy medal in 1961.
Kraczkowski said the head was based on a variety of people he had known throughout his life.
What direction was Kraczkowski given from Hasbro?
Hasbro told Kraczkowski they wanted "a young, good-looking American man" that would represent each branch of the armed forces.
Interestingly, Hasbro told Kracskowski that the sculpting couldn't be done at an enlarged size. Instead, it needed to be completed at the actual dimensions of the production figure.
How was Kraczkowski's sculpted G.I. Joe head used?
There were four original action figures who got Kraczkowski's head: An action soldier, sailor, marine, and pilot. A Black G.I. Joe toy was also later released, which used the same face as the original action figure, according to the Smithsonian.
What were some of Kraczkowski's other accomplishments?
Kraczkowski was an immensely successful sculptor. He created a medallion for former Pope John Paul VI, made the presidential inaugural medal for President Johnson, sculpted life-sized busts of J. Edgar Hoover, Lowell Thomas, and George Gershwin, and created the official commemorative medal for the Presidential Inauguration of JFK, among many other works.
How can I learn more about Philip Kraczkowski and his work?
Take a look at our Philip Kraczkowski online exhibit. If you'd like to learn his story in person, plan your visit to the Attleboro Area Industrial Museum. You'll see his workshop that was on the farm, along with much of his completed work. 
"According to Kraczkowski, [Hasbro] wanted the head quickly and were incredulous when he said it would be done in ten days."
G.I. Joe: The Complete Story of America's Favorite Man of Action – 1998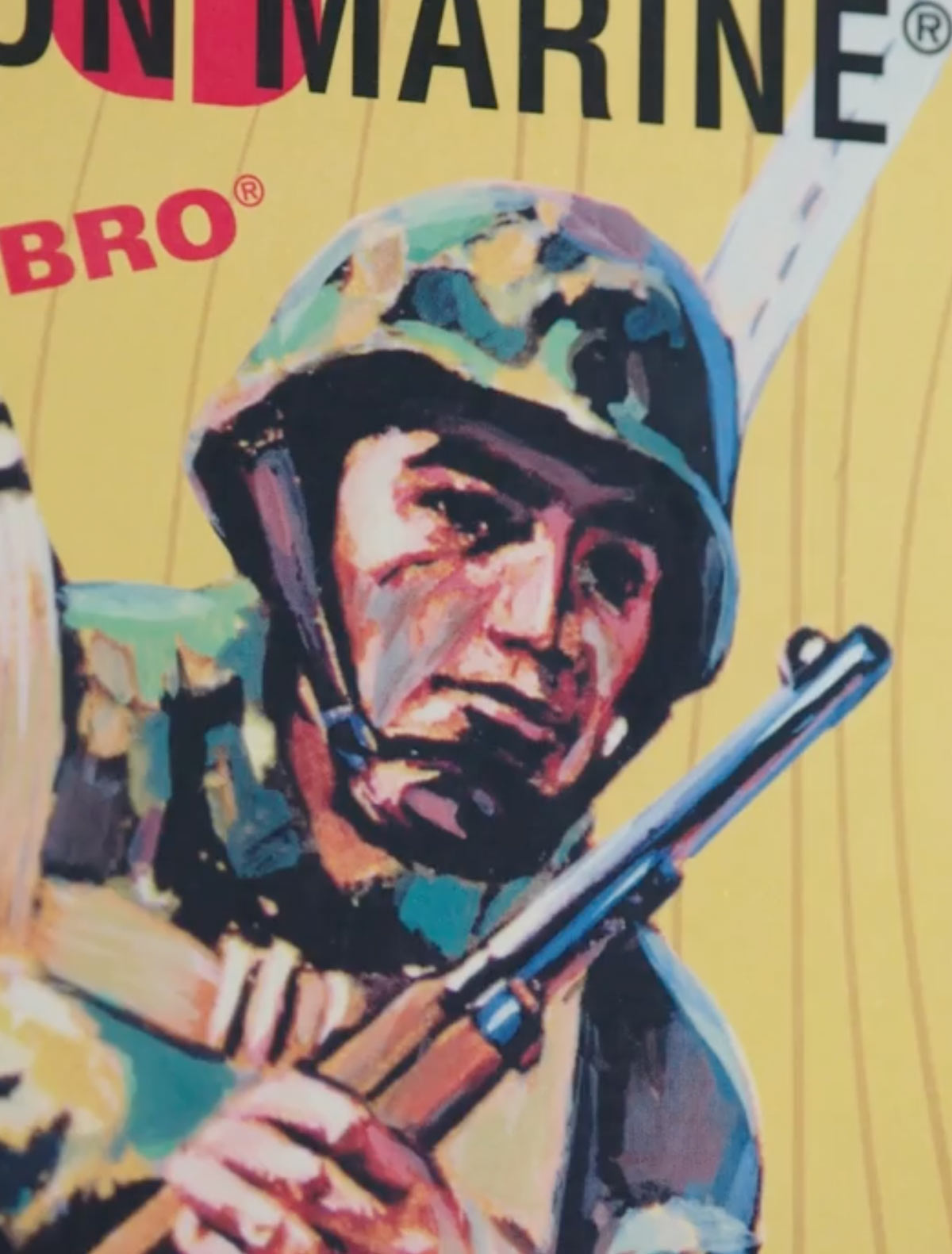 The result was a huge success. Hasbro sold an estimated 375 million G.I Joe action figures."
Kraczkowski wanted everyone in the country to have one of his sculptures. In a way, he got his wish through the immense success of the G.I. Joe action figure. In the first two years after its release, 'Joe' was responsible for a whopping two thirds of Hasbro's revenue.
How did the toy change over the years? War weariness in the late 1960s reduced its popularity. The rising price of plastic (due to a 1976 oil embargo) also didn't help things. However, after the release of Star Wars, Hasbro shrunk the size of the G.I. Joe from 12″ to 3.75″. This move, along with new comics and more elaborate backstories, gave the toys a second life. G.I. Joe eventually peaked in popularity in 1986.
"I'm not interested in creating monuments. I am interested in everyone in the country having one of my sculptures."
Philip Kraczkowski – Interview with the Sun Chronicle of Attleboro